| | |
| --- | --- |
| | Summary |
BEES is a digital ordering platform for POCs. By using BEES, you'll be able to browse your wholesaler or distributor's catalog to see all available products, including your favorite beer brands, with real-time pricing and discounts! You'll be able to submit orders around the clock, schedule and manage delivery dates at your convenience. As a retailer, bar owner, or restaurant owner, you'll also be able to view and manage all your past orders and invoices in one centralized place.
Here's a walk-through of some of the main features: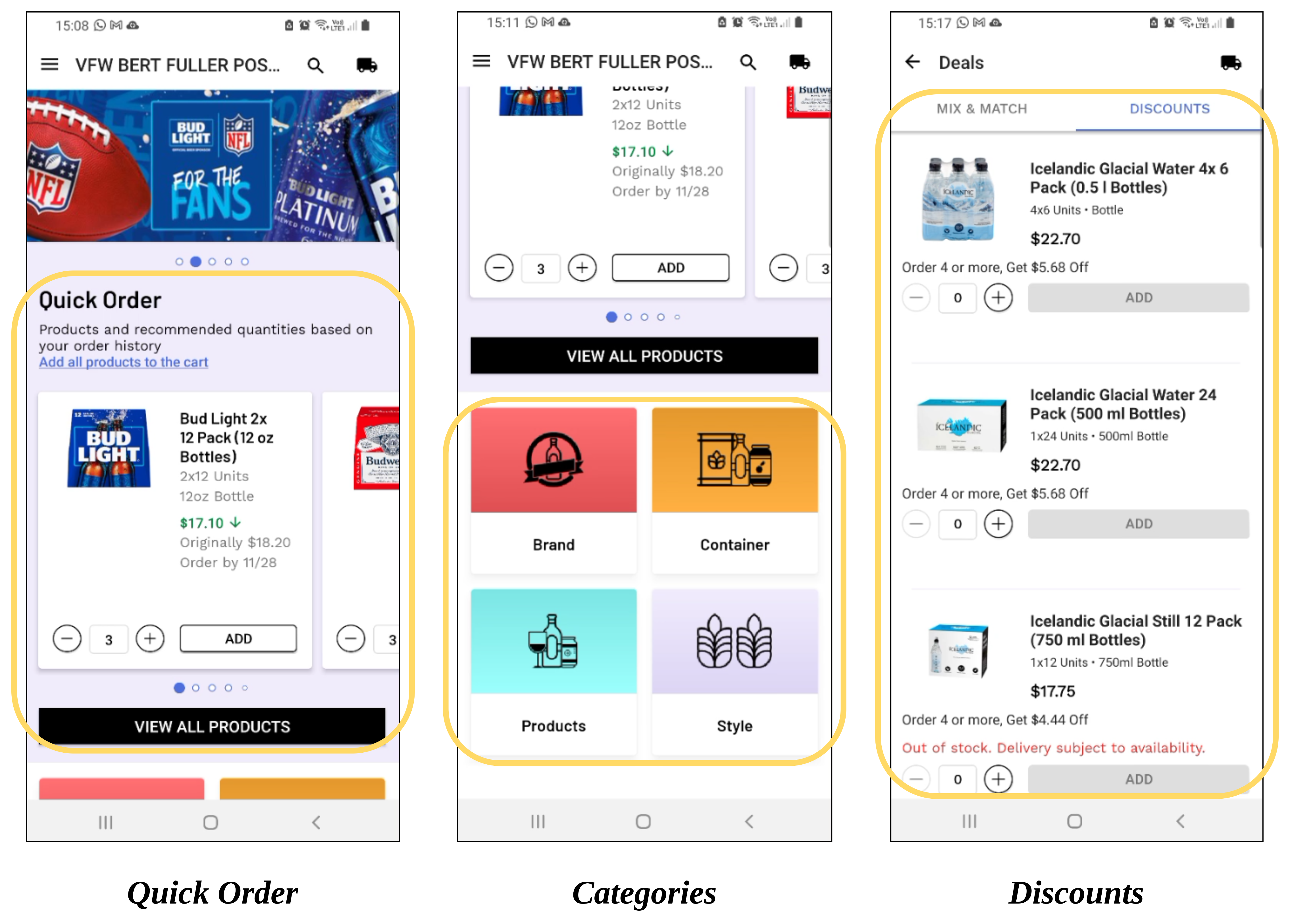 How to use BEES?
To get started and registered, please first reference the article How to register on BEES for the first time. There you'll find the instructions to download the app or access the website and register.
Once you are registered in the app or website, BEES allows you to digitally do the following with a few clicks: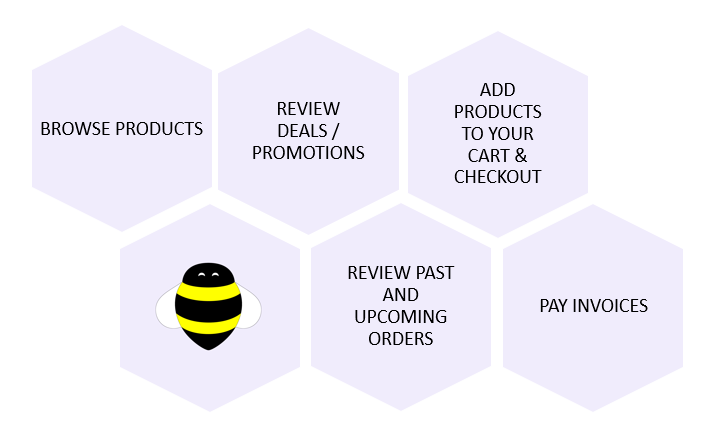 Select products
Within BEES, browsing for products is very simple. You can use the Regulars view to do a quick order based on your past orders, you can navigate through your wholesaler's catalog on BEES and even browse for specific products.
To know more about select products, reach the article How to place an order?
Note: The catalog and local discounts / promotions are automatically populated according to your local wholesaler.
Order
Place an order within BEES is easy. Once you select all products you want, just go to the truck to review your order, select delivery date, add additional information and finally submit.
To know more about placing an order, head over to the article How to place an order?
Deals
Do you want a discount? BEES has a specific section for that. You can easily find "Mix and Match", "Discounts" and "Free goods" in the Deals section.
Settings
On the "Settings" section you will find options to:
Change a password

Connect new account

Read terms and conditions

Access Privacy Policy

Read the Accessibility Statement
Account management
In the account section, you will have tools to manage your business through the functionalities: