Making payments is easier than ever! BEES allows its users to make payments within the app or website using Wells Fargo payment portal. The prerequisite to be able to do so, is ensure your wholesalers has opted in to use our online payment portal.
Note: The payment is not only online, it can be done by cash on delivery and by check.
How to make a payment:
myBEES USA new app and website.
1. Go to the Invoices section, if you don't know where it is in the app or website, please refer to the article Where can I find my past invoices.
2. In the invoices section click on 'Pay Invoices'.
myBEES USA app: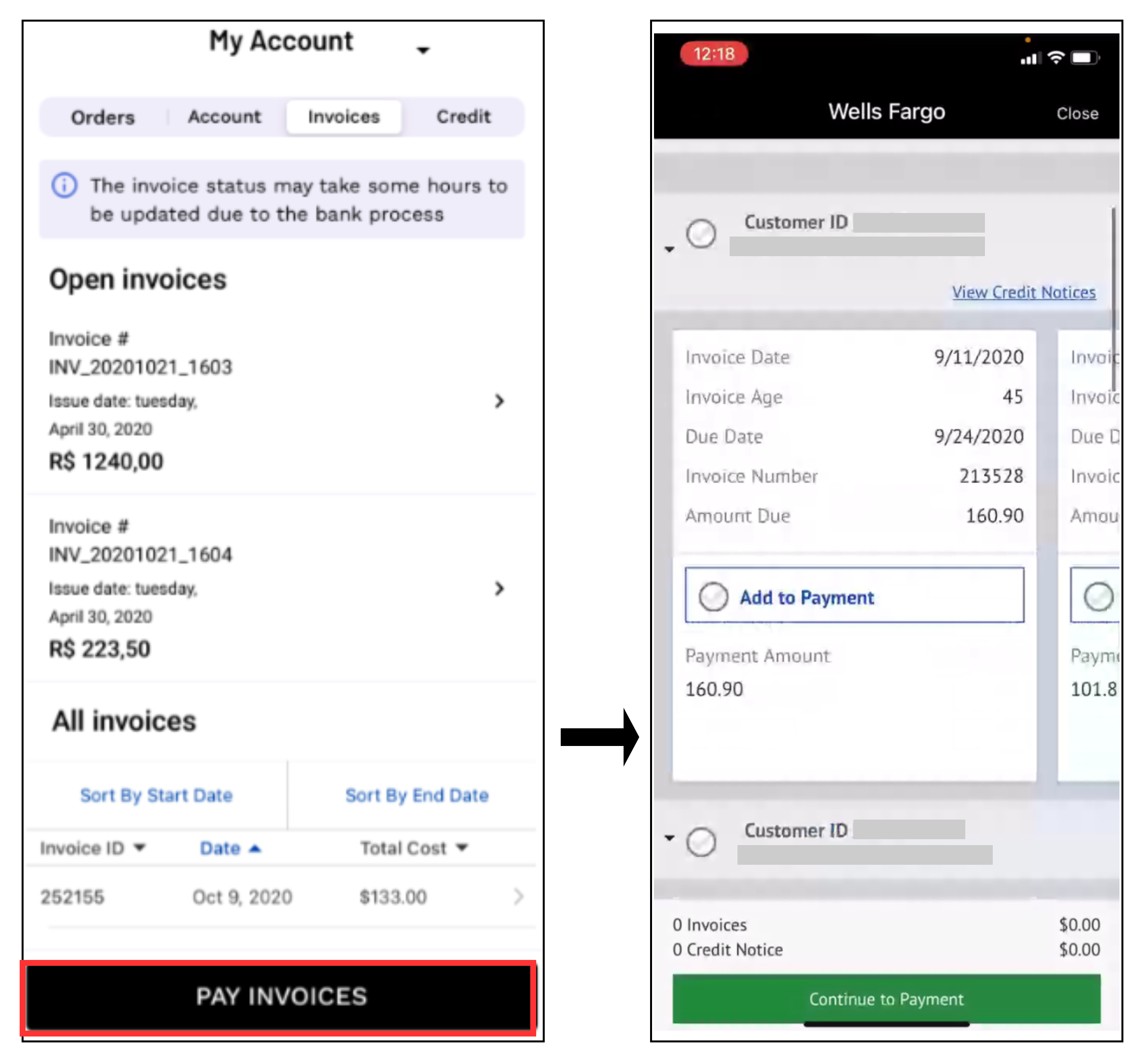 myBEES USA website: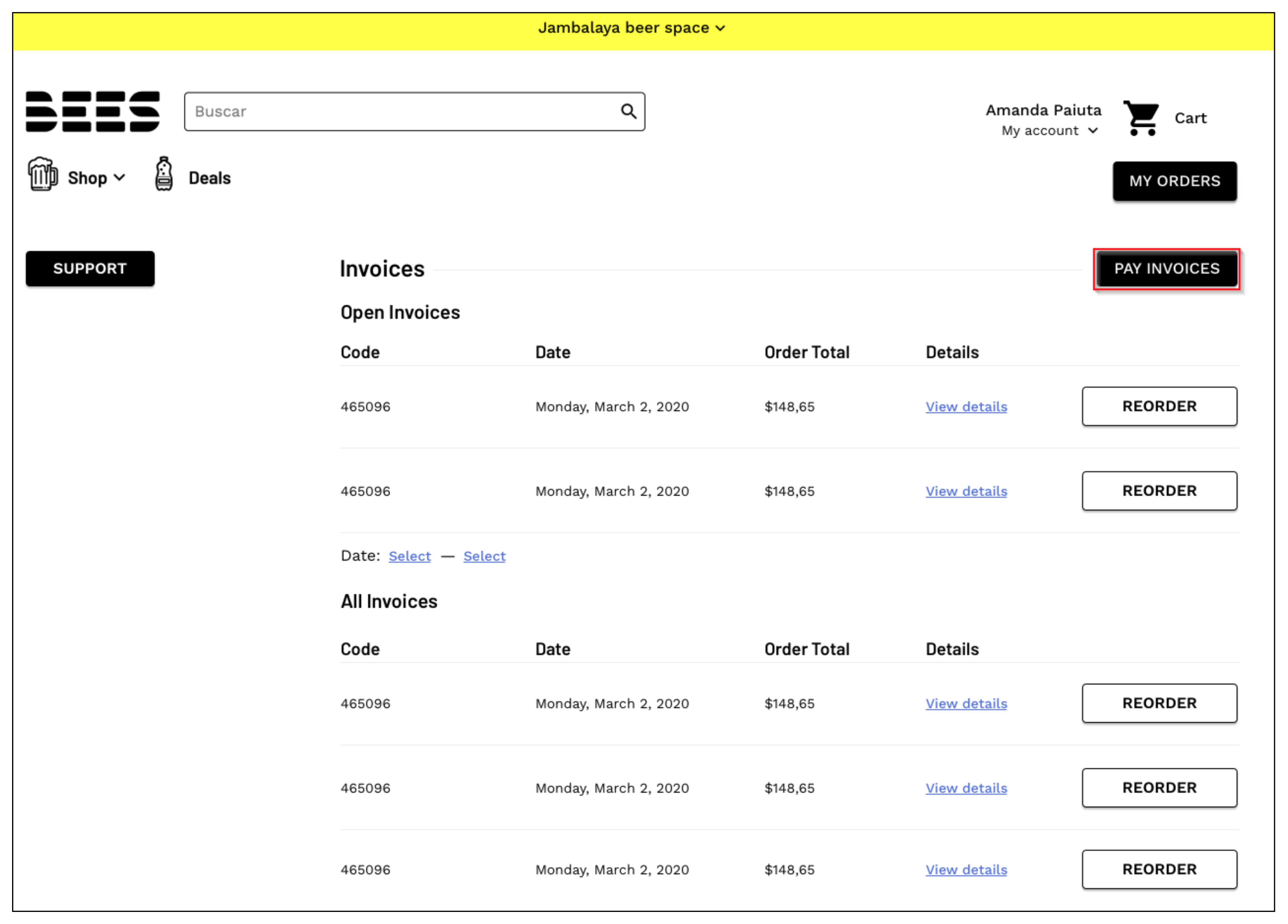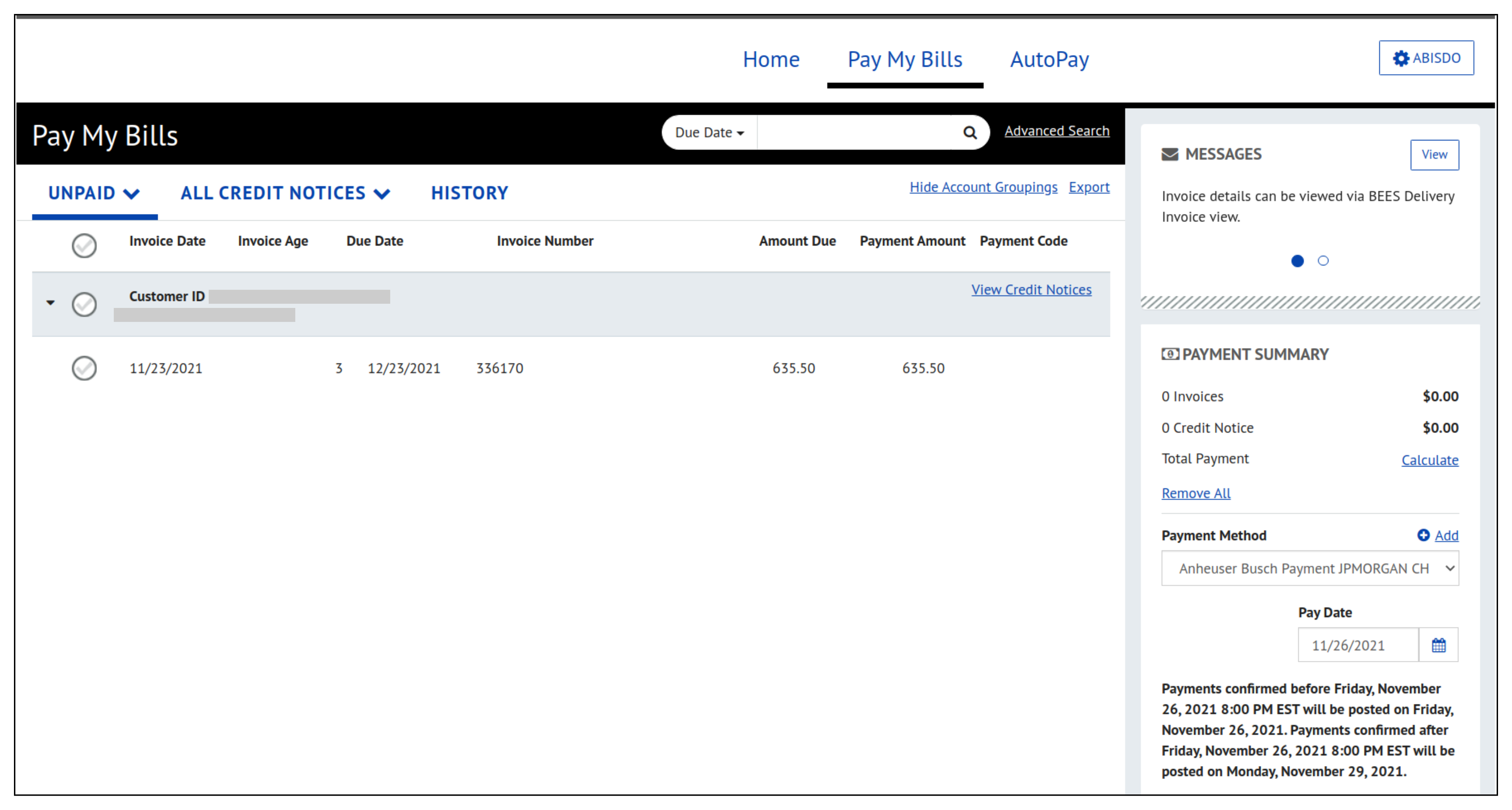 3. The payment portal will be opened and there you can pay your unpaid invoices.
Note: If you don't know how to use the payment portal or have any doubts regarding the Wells Fargo payment portal, please get in touch with your sales representative.